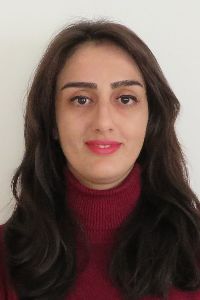 Information
fti.ab1686154591ilop@1686154591ilyeh1686154591os.he1686154591dira1686154591
Curriculum Vitae (english)
Farideh SOHEYLI
Research assistant
Farideh Soheyli received her BSc degree in Electrical Engineering from the University of Kurdistan. She completed her master's degree in Electrical Engineering from Azad University of Iran(Science and Research Branch) with an overall GPA of 18.69/20 (4/4). Besides, She ranked 1st among electrical engineering students in master's degree. Her master's thesis was titled: Optimal Bidding Strategy of a Strategic Wind Power Producer with Considering Demand Response.
She is currently carrying out research activities through a postgraduate Research Scholarship, under the supervision of Prof. Engr. Mariagrazia Dotoli with title: Intelligent System for the integrated control and efficient management of positive energy districts, with collaboration Apulian company Tera Srl.
Her research interests include Energy Efficiency, Demand Response, Automation, Data Analytics, and Advanced Prediction Models.
---